Helen Green - Lactation Consultant
Helen is passionate about helping mothers and babies achieve their breastfeeding goals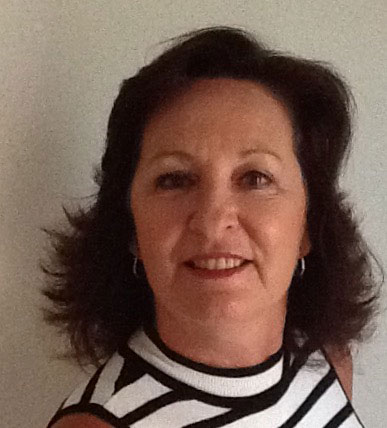 Helen Green - Gold Coast Breastfeeding Centre
Helen Green is a Lactation Consultant with extensive experience in Lactation and Breastfeeding issues, working in both hospitals and the community. She uses her expertise and insight to actively support, offer advice and advocate for breastfeeding families.
Helen initiates research and continues to educate medical and midwifery professionals in lactation to increase community services available to breastfeeding families.
Furthermore, Helen has led several research projects investigating mothers perceptions of breastfeeding impediments for women when meeting their breastfeeding goals. These projects were conducted with a desire to understand what is lacking for women and what health professionals can provide to support mothers and babies when breastfeeding.
Helping mothers and babies achieve their breastfeeding goals is Helen's passion. With a patient empowering approach Helen is always mindful of women's informed choices.
The Gold Coast Breastfeeding Centre was launched by Helen in 1995 after realising the need for specialists in the field of breastfeeding. Also, with her extensive knowledge and training as an IBCLC (International Board Certified Lactation Consultant) Helen has helped many families over the years.
Therefore, because IBCLC's are registered, consumers can readily verify Helen's status.
Helen's Breastfeeding Goals
Show mothers how to breastfeed correctly, and how to maintain lactation
Help mothers initiate breastfeeding as soon as possible
To strongly encourage all mothers on the benefits and management of breastfeeding
Encourage breastfeeding on demand.
To discourage dummies and artificial formula, as they can cause a reduction in milk supply
Breastfeeding is the normal way of providing young infants with the nutrients they need for healthy growth and development. The more breast milk your baby gets, the better.
Try not to become too discouraged if your own breastfeeding goals change. Having a healthy baby and a happy mother are what really matter.
Don't be afraid to ask for help; please call Helen at the Gold Coast Breastfeeding Centre for more information regarding her services.
IBCLC (International Board Certified Lactation Consultant).
Find Helen Green at Lactation Consultants of Australia and New Zealand (LCANZ)
0415 751 742
Ready to find out more? Get started today!
IBCLC (International Board Certified Lactation Consultant).
Because IBCLC's are registered, consumers can readily verify their status.
Find Helen Green at Lactation Consultants of Australia and New Zealand (LCANZ)
What Mums Are Saying - questions and concerns